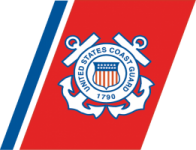 Calling all Cuttermen, past and present!
"We are very excited that the Coast Guard Cuttermen Association (CGCA) and the Surface Navy Association (SNA) have agreed to merge their organizations. This will bring new members to SNA, and will provide CGCA with the full time administrative support it needs in tracking its membership and in communicating with its members through email and online. The potential merger was unanimously approved during CGCA's Annual Meeting in January, and the details were approved by both organizations in June. For those of you who have not been as deeply involved in the administration of our organization, you may not know that SNA provided significant assistance each year since our inception, and continues to do so. There is an incredible synergy and purpose between our two organizations and our sea services, which makes this merger common sense. We are much stronger together."

– CAPT Scott Clendenin, President, National Cuttermen Chapter
The Surface Navy Association has a long history of continued success in providing its members a network of professional resources and connections.  It provides an opportunity to be a part of a professional organization made up of men and women of all ranks and rates; it is this diversity that enables mentor ship, career guidance, education, and innovation.  Most importantly, it offers the camaraderie of a lunch, dining out, or social event with friends who share the common liking for the sea and its lore.
lore: a body of traditions and knowledge on a subject or held by a particular group, typically passed from person to person by word of mouth.
WE NEED YOUR PARTICIPATION!
No local Chapter?
For those areas that have a community of Cuttermen but are in an area where a traditional chapter cannot be sustained, SNA will support Interest Groups.  Interest Groups in predominantly Coast Guard areas will be supported by the National Cuttermen Chapter while others in predominantly Naval areas will be supported by SNA.
Become a member of the Surface Navy Association.  Membership is open to anyone who is interested in a vital, modern U.S. maritime capability with a strong surface naval component manned by confident professionals.